Before you buy laminate flooring from laminate flooring manufacturer, you must know its related knowledge:
At present, there are more than a dozen surfaces of laminated wooden flooring on the market:
1,High glossy laminate flooring is most popular, the brightness of the surface is usually 60-70 degrees, there are also some laminate flooring factories that do soft light,10-20° visual soft light grey colours flooring makes your home more warm,
Tongue groove laminate flooring glossy surface , the vision is soft and not dazzling, the luster of the wood itself is perfect, reflecting the natural sense of tile effect laminate flooring, and it can create a warm and comfortable home environment with modern furniture.
2,Painting laminate flooring v groove surface:
Manufacturer give you an exquisite foot feel like jade, Semi-open thin coating paint process, moist coating makes the surface of the floor moist and delicate, golden laminate flooring making the feet feel more comfortable. The thin coating process is more visually transparent, so that the wood grain texture laminate flooring is more rich and three-dimensional, and the duct texture is naturally not shiny.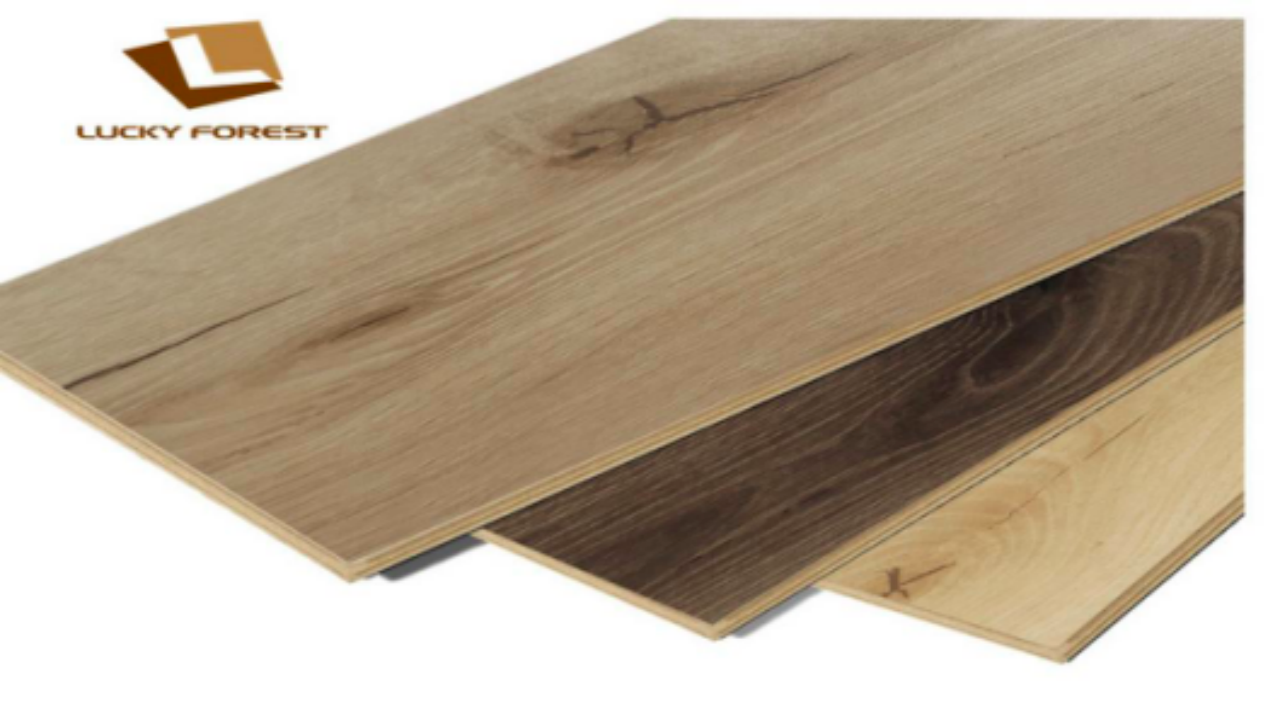 3, Textured laminate flooring:
This texture surface is most popular, lowes laminate flooring sale using fine wire drawing technology (02+0.1+0.1mm), the natural wood texture is beautifully presented, and the hand feels smooth without fluffing. Let the floor better highlight the texture and layering of the wood itself, and make the bedroom laminate flooring more spiritual.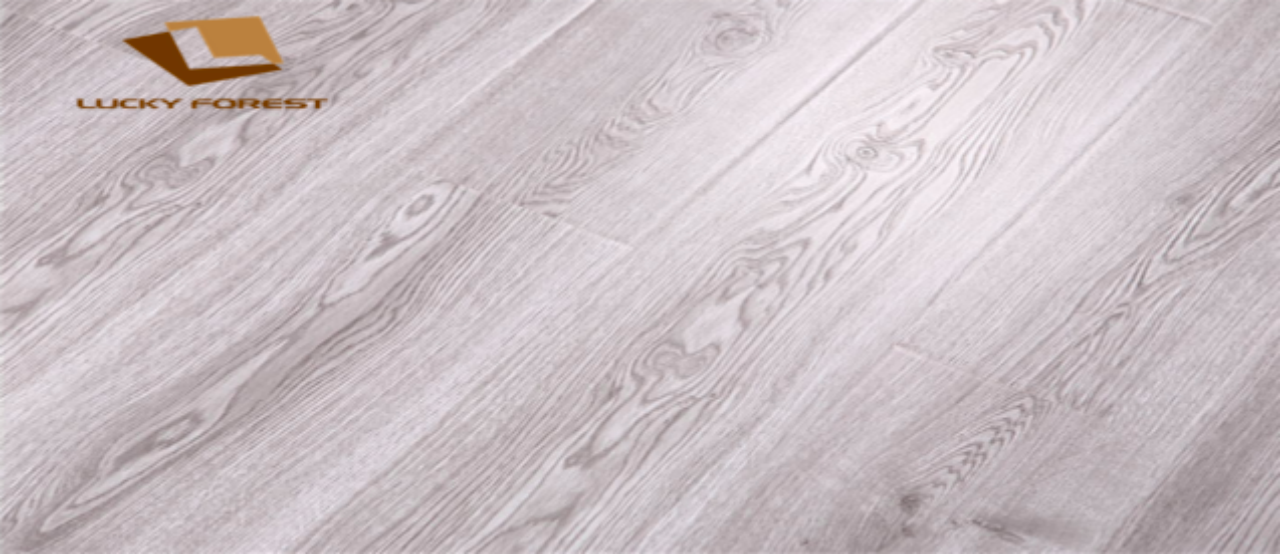 In addition to the small reliefs, there are medium textured, big textured and wood grain surface for tile effect laminate flooring.
4,Hand scraped laminate flooring,this is the old surface:
As the name suggests, the hand scraped surface looks like five fingers are scratching the laminate floor, hand scraped surface became popular more than ten years ago. It belongs to the old style. Because hand scraped is non slip and looks more like solid wood, there are many loyal customers.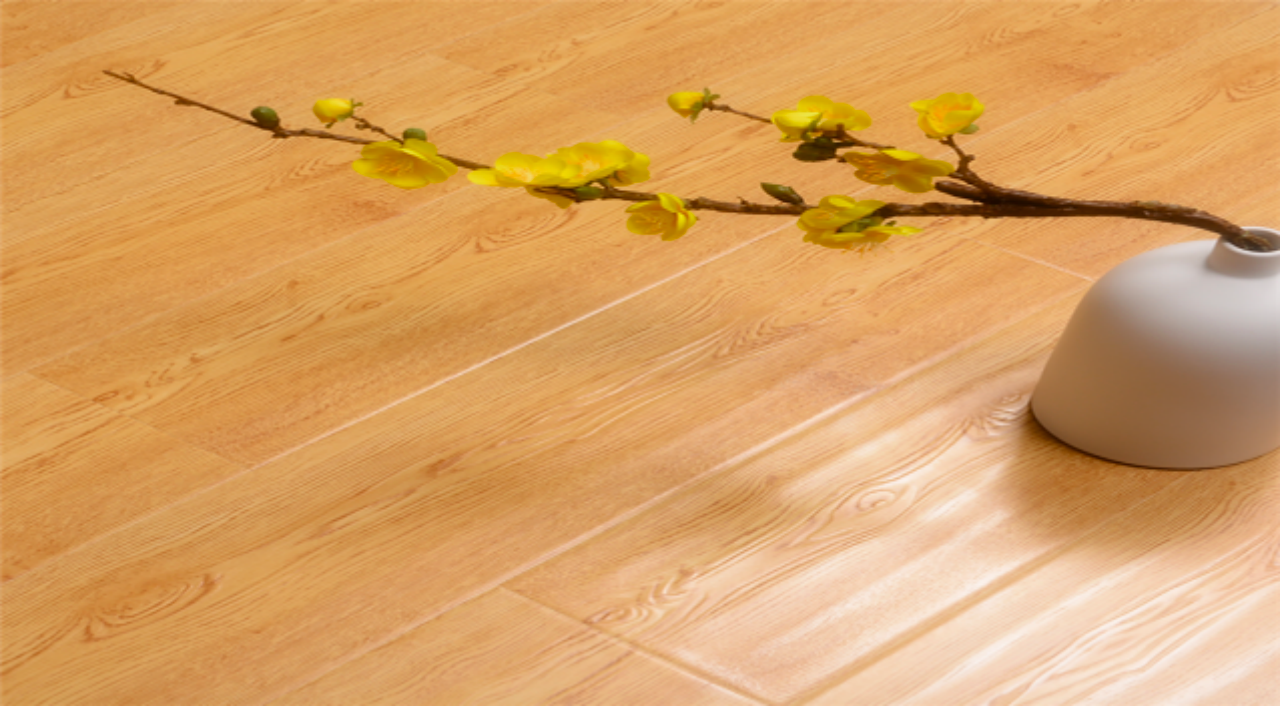 Which thickness of laminate flooring is the best?
The Luckyforest factory began to produce laminate flooring in 1998 and was the first batch of laminate flooring manufacturer in China. Based on the rich production experience and sales experience of the factory over the years, they will share this information:
Laminate flooring have 6mm, 7mm, 8mm, 10mm, 11mm and 12mm, 8mm and 12mm laminated floor is most popular in market, 7mm laminate flooring is the cheapest price, 7mm suitable for economical apartments and engineering projects, 8mm laminate flooring is good quality and cheap price, factory said 8mm can make many beautiful surfaces.European customers like 12mm laminate flooring, the 12mm laminate flooring is thick, if installed the 12mm laminate sheet floor at your home, the foot feels good, and the 12mm floor is more like solid wood.
Which places are suitable for installing laminate flooring?
Laminate flooring can be used in bedrooms, living rooms, kitchens, laminate flooring bathroom, classrooms, gymnasiums, offices, supermarkets, hotels, school, golden laminate flooring, laminate flooring on wall.
Laminate flooring is the most commonly used building material. If you need to pave the ground, laminate flooring is a must-chosen product for everyone. It is important that some factories can produce waterproof laminate flooring for bathroom. Add a waterproof factor to the wood of the waterproof laminate floor to effectively prevent moisture from entering the floor.
What are the colours of laminate flooring?
light grey, dark grey laminate flooring, white oak, dark oak, red oak laminate flooring, dark walnut, blue laminate flooring, beech, black wood laminate flooring, apple wood, marble, roble, etc. In recent years, fishbone laminate flooring and parquet laminate flooring are very popular in the U.S. and Europe.