It can save 30% of the total cost when buying directly from the laminate flooring factory!
WHY CHOOSE US?
1, Our factory provides the brand processing service for customers in more than 90 countries, we have different specifications and different prices to satisfy the different requirements of customers' requirements.
2, We have 24-hour online service, we have English, Spanish, French, Russian salesman, you can communicate with us without any obstacles.
Product Description
1.We provide hard and solid floor with great wood material.
2.We offer different sizes of inch floor to satisfied all your needs about floor.
3.We bring 25 years of experience in the industry to each project we undertake. We combine our expertise and commitment to quality with the best materials and
4.We have the art tools and equipment to offer the best services. We aim to provide a project without too complex, too big, or too small. We are certificated and insured you a protection in place.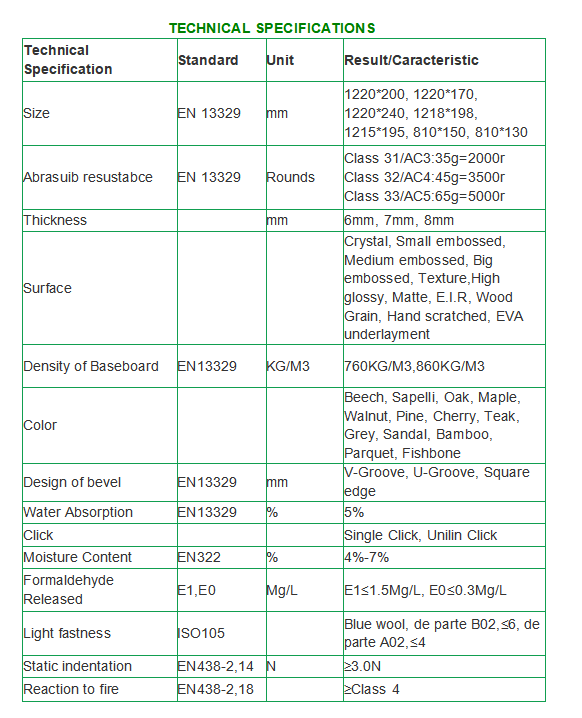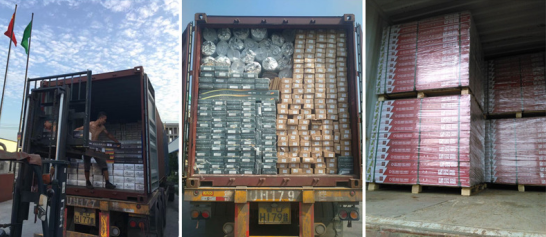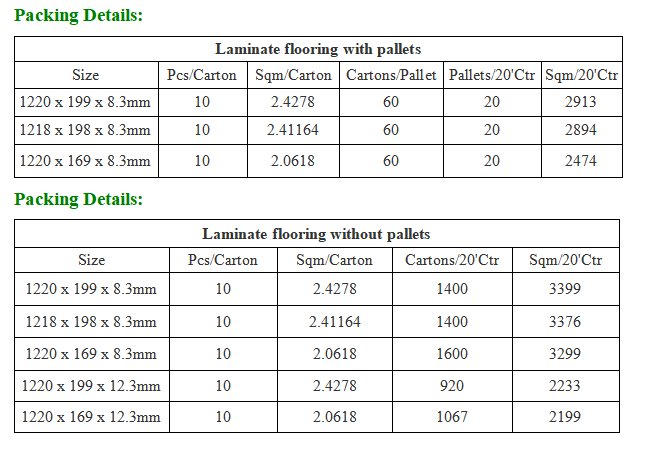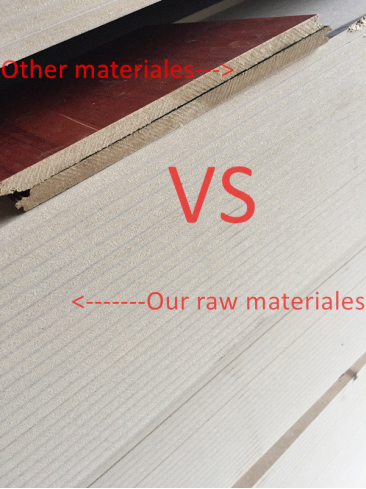 Our Material Description
1,Fine fiber,with woody spicy flavors.
2,Using high quality raw materials for laminate flooring, HDF high density fiberboard, maintain wood instinctive quality.
Advantages of our material:
1. More than other substrates in addition to impurities in the process.
2. The addition of moisture resistance factor.
3. Fiber is more delicate than ordinary substrate.
4. Longer service life.