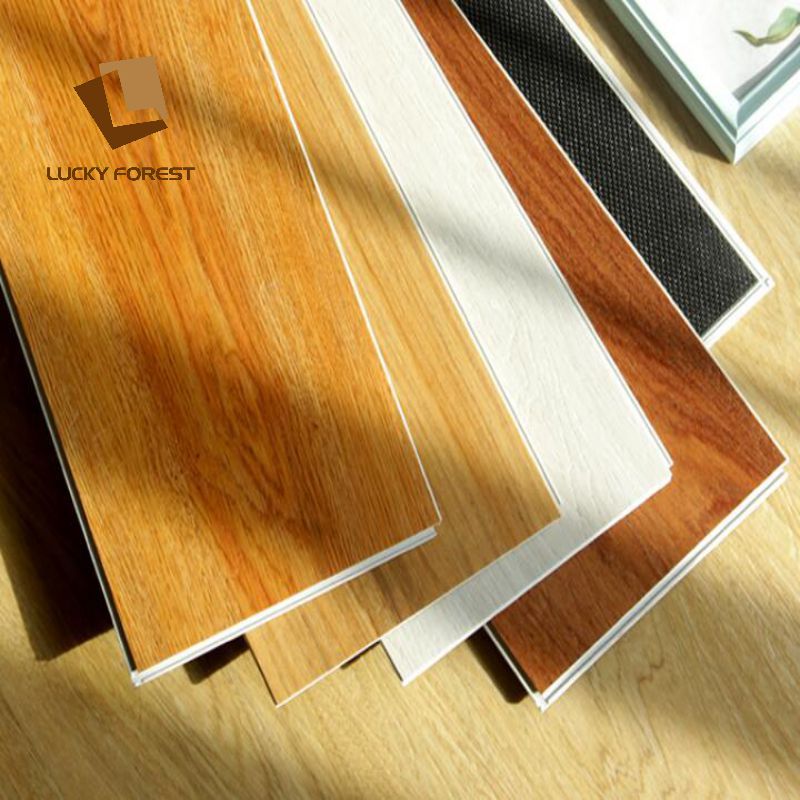 Colombia is at a medium level of development in Latin America, and its economy has maintained continuous growth in the past 10 years. Colombia has a high degree of marketization. Our factory has maintained good cooperation with the Colombian market, and both parties have established mutual trust. In the process of daily communication with customers and when replying to customer emails, I found that Colombia has more customers, which shows that the prospects of this market are very good.
It is the largest city in Colombia, one of the largest and most modern cities in Latin America, and the fastest growing city in South America. Many customers also choose to ship the floor to the port of Bogotá.
In the Colombian market, our best-selling style is pVC click, and this product is divided into two types: SPC flooring click and Lvt Flooring click. Mainly composed of three layers, including wear-resistant layer, decorative paper and base material wear-resistant layer, there is a layer of uv coating on it, the thickness is 0.2mm, 0.3mm, 0.4mm, 0.5mm, etc., which can play a good UV protection And wear resistance. This is also promoted as a feature of our company, and customers also expressed their love. Many small factories will not apply UV coating in order to cut corners, but we will never do this. We do two coats, one primer and one top coat. Other factories only do one coat or even no paint.
We also sell LVT flooring click, which can be made into 4mm, 5mm and 6mm. It is different from the production method of Ace pc. SPc can be molded at one time. The material is soft and there is obvious glass fiber in the middle of LVT. It has good deformation resistance in cold and hot environments, so the cost is also high. Due to its special nature, many Colombian distributors will choose to buy this one, and the sales volume on the Colombian market is also good.
The locks often used in our spc and click floors are Warringer and Unilin. Usually, Colombian customers are very satisfied with our locks.
In the Colombian market, our hot-selling size is a sp c floor with a length of 1,1220 mm and a width of 180 mm. Usually, many customers choose 4mm thick floor. When dealing with new customers who don't know the product market, we will also recommend our hot-selling size. The thickness of the 4 mm floor wear-resistant layer is 0.3 mm, which can protect the floor adequately.
In addition, most of Colombia's customers choose to add 1mm Eva material silent pad, which has met the needs of many large customers. There are also many customers who choose not to add silent mats. In daily communication with customers, if customers think that our price is too high, they can explain to him and recommend sp c floors without silent mats. In addition to the ixpe material, customers can choose different thicknesses according to their needs. Black is our most commonly used color, and other colors can also be selected, but few customers will specify other colors.
The best-selling surface type is relief, which is what we often call bp pattern. The most popular colors are oak and teak. Colombians are looking for a floor that is close to the original wood, so in the choice of color I also have my own tendencies and hobbies.
In addition, PVC coils are also our best-selling products in recent years. Pet is the cheapest one. It is characterized by brightness and is currently a popular product.
Another hot-selling style is self-adhesive flooring, which is divided into dry back and self-adhesive flooring. Dry back requires a layer of glue to be applied to the back of the board during installation. Many customers will directly choose to let us apply glue for them, self-adhesive flooring There is already a layer of glue on the back. Usually when we recommend to customers, we recommend them to buy dry back, so that the cost is lower, and it is more conducive to the second sale of customers. There are more individuals like customers who choose to buy dry back.
We hope to reach a long-term cooperation with Colombian customers. After basically reaching a mutually satisfactory cooperation, the customer will choose to buy our floor again. Invisibly, it forms our own market resources. On the other hand, customers can recognize us.
Welcome your call enquiries or mail.
WECHAT: JT17123
WHATSAPP/MOBILE:+86 17753100577