It can save 30% of the total cost when buying directly from the laminate flooring factory!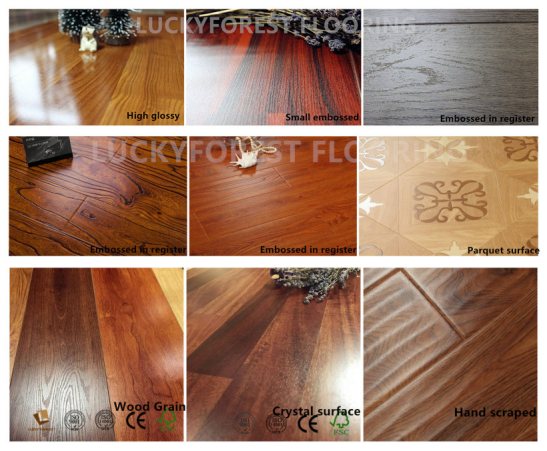 Luckyforest is the largest laminate flooring manufacturer in northern China, which can produce the most complete laminate flooring surface: Crystal, Small embossed, Medium embossed, Big embossed, Texture,High glossy, Matte, E.I.R, Wood Grain, Hand scratched, EVA underlayment.
Size of laminate flooring herringbone: 1216x305mm


WHY CHOOSE US?
1, Our factory provides the brand processing service for customers in more than 90 countries, we have different specifications and different prices to satisfy the different requirements of customers' requirements.
2, We have 24-hour online service, we have English, Spanish, French, Russian salesman, you can communicate with us without any obstacles.
Product Description
1.We have various thickness option for you with a more stable floor and natural wood floor.
2.It's the appropriate grade for installation: above grade, on grade and below grade, Simple do it yourself glueless installation.
3.This wood look vinyl flooring features 100% waterproof construction, a rapid locking system, and an extra thick commercial-grade wear layer. Light hardwood grain embossing and intricately detailed imagery give this wood look vinyl flooring unique authenticity.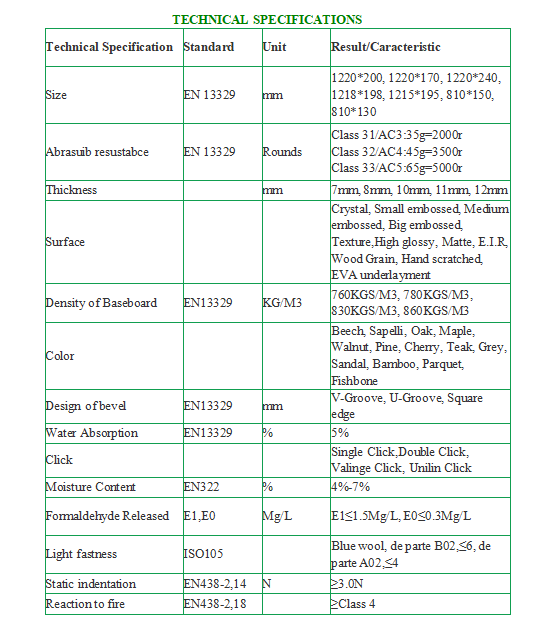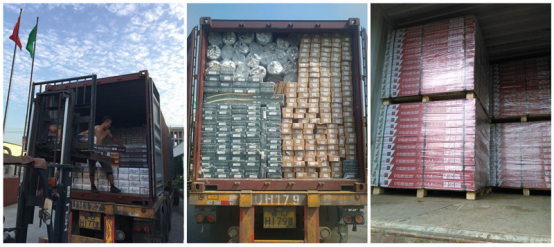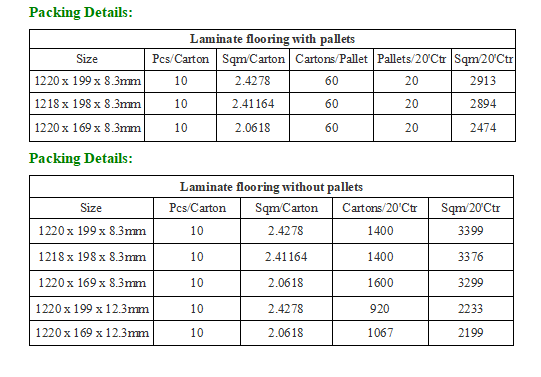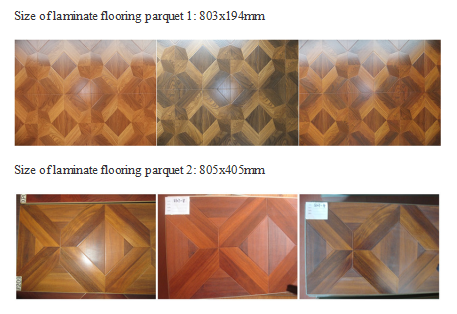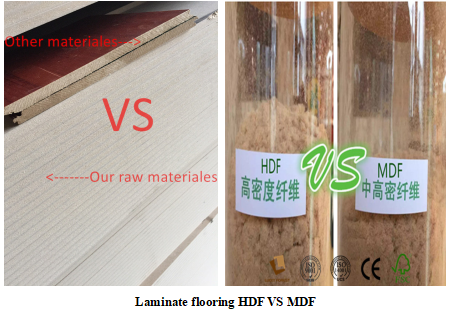 Our Material Description
1,Fine fiber,with woody spicy flavors.
2,Using high quality raw materials for laminate flooring, HDF high density fiberboard, maintain wood instinctive quality.
Advantages of our material:
1. More than other substrates in addition to impurities in the process.
2. The addition of moisture resistance factor.
3. Fiber is more delicate than ordinary substrate.
4. Longer service life.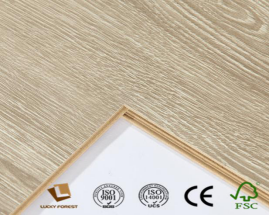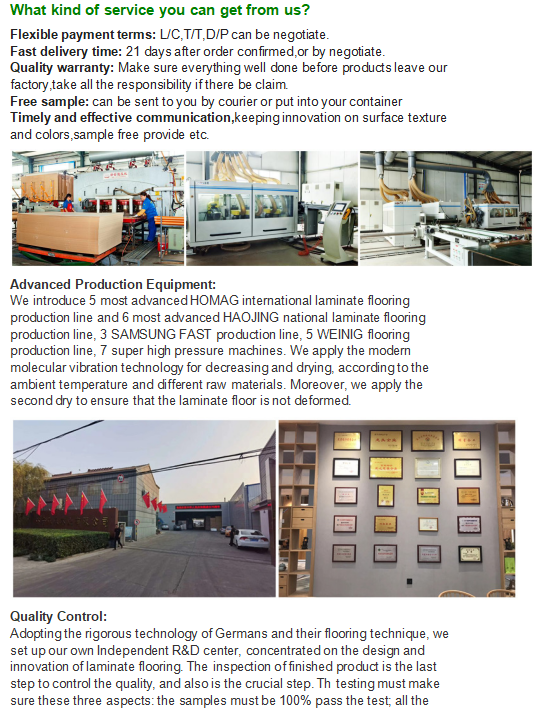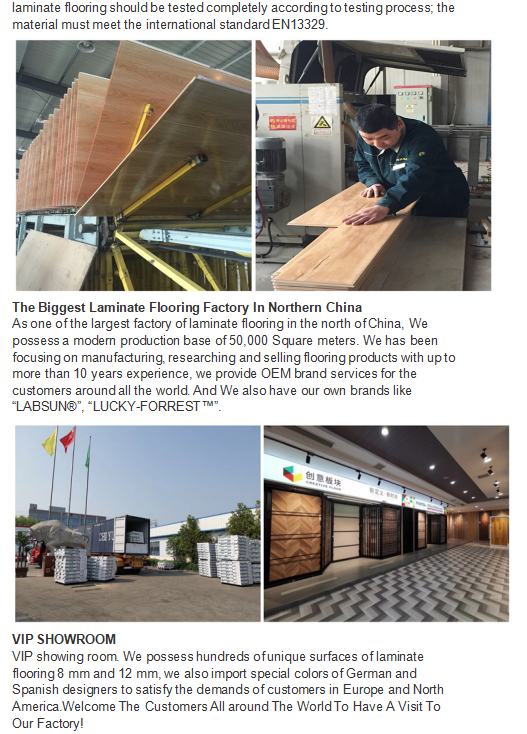 1.